Category : u-Pustaka Announcement
Books and Children Festival 2018 (FESBUK 2018)
Published on : 19-01-2018
Uploaded by : P. Perpustakaan Selangor
Greetings, Children's Books and Kids Festival again!
Each year was held at SACC Mall, Shah Alam since its first launch in 2015. The FESBUK is organized by SACC Mall and PKNS Real Estate is also jointly organized by the Selangor Public Library Corporation (PPAS) and Shah Alam City Council (MBSA). With the cooperation of KPJ Selangor and HTAR Klang, this Festival is themed 'Adiwira Membaca'.
In addition, various activities will be held such as Superhero Marvel Show, Scooter Ride, Archery, Wall Climbing, Book Sale Carnival, Sand Art, Children's Fashion Show, Lucky Draw and more.

Click this link for information about Book Sales Carnival
or refer to Poster for more information. Let's enjoy this FESBUK.
ÂÂ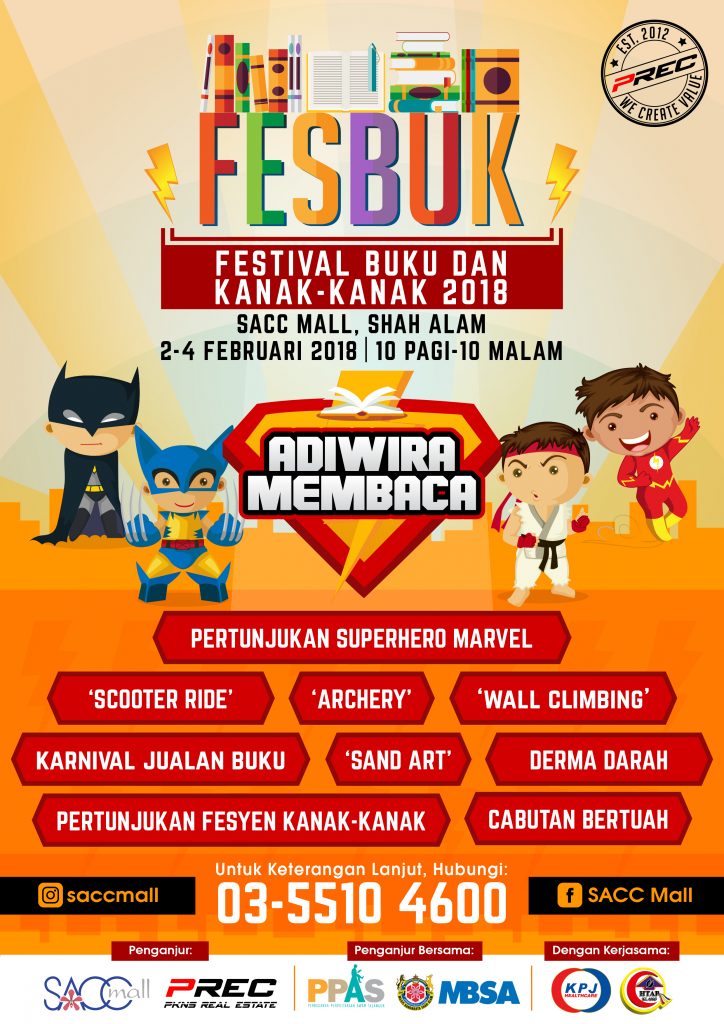 Related content :